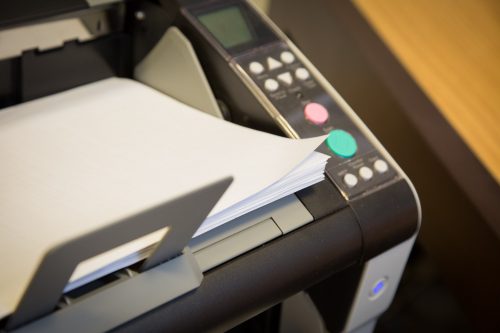 First Scottish Document Management (FSDM) have broken their previous record for number of pages scanned in a year in their digital scanning business. At the end of September they smashed past the 7,000,000 page mark for the first time in their history and this is an 8% increase on the same period last year.
FSDM's digital scanning department scan solicitor files on to their records management software where firms can log in securely 24 hours a day, seven days a week from anywhere in the world that has an internet connection and they'll be able to view their files securely. They can scan anything from a postage stamp to an A0 plan in black and white and full colour using state of the art image enhancing software.
FSDM's digital scanning service is also a great disaster recovery solution as the files are backed up securely.
To celebrate this historic milestone, they're offering free of charge sample scanning to any firms interested in using their service. FSDM can then come back to firms with a quote based on the sample files and give a demonstration of the online records management software at no cost before firms make a decision whether or not to go ahead with their services. The FSDM team can be contacted on 01383 826 777 or by email fsdm@firstscottish.com. This offer is valid until 30th November 2015.